Amazon Customer Support Team (Motion Graphics)
While at Amazon Creative Services (ACS) I got to work on a lot of different really interesting projects, but the meat of my workload was doing the UX work for support videos for devices like Kindle, Echo, FireTV, things like that, as well as some software only services like the Amazon website.  We animated the US versions first, and then once those were locked in, they were sent for localization which included all the .AI files being translated and my team responsible for the .AEP files to be translated.  Over the 8 months that I was there, we created around 700-800 videos for that year, increasing engagement on the customer support sections of Amazon.com.  Click one any of the images below to be taken to their respective pages on the Amazon website.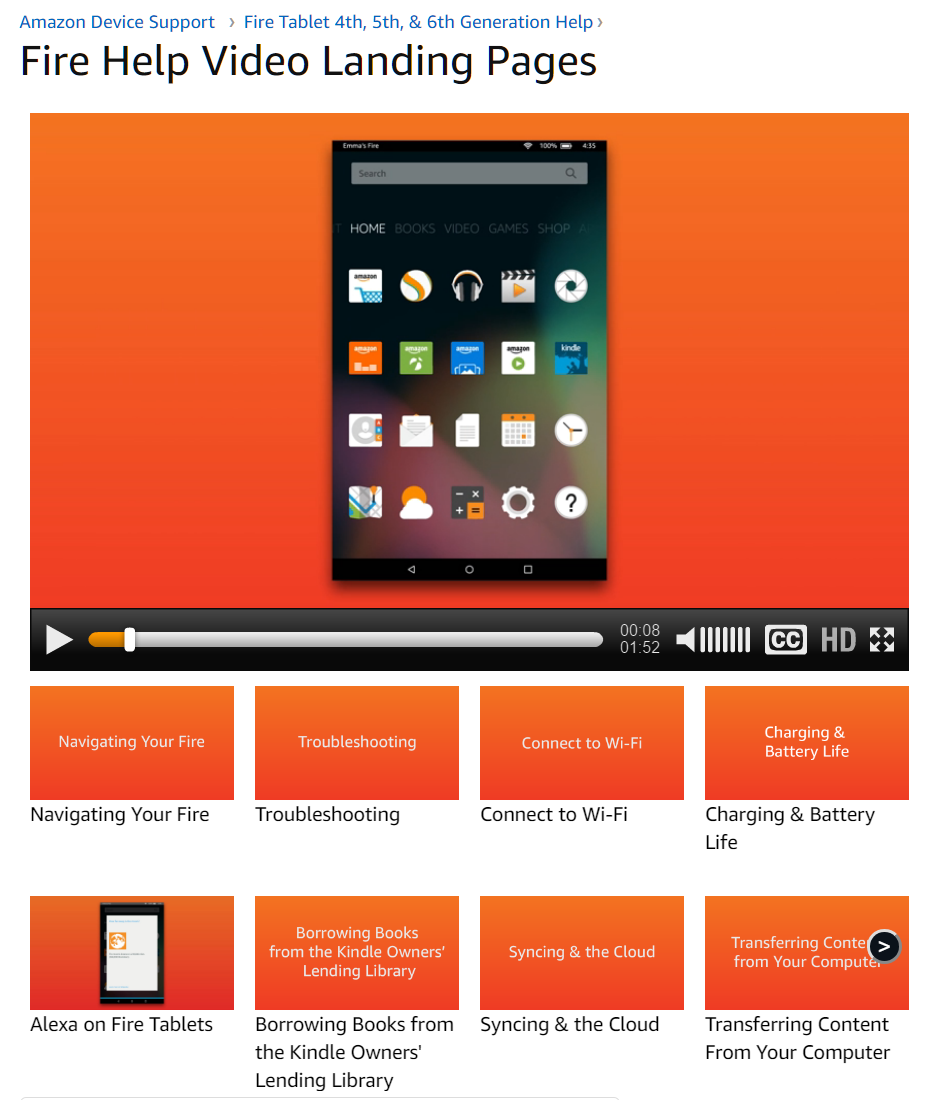 My team and I covered about 10 different versions of devices and new devices.